Families, Homeless, Immigrants, Refugees or Ethnic Groups, Low-income communities
Administrative Support/Clerical,Disaster Services,Hotline/Information Center Support
Age Minimum (with Adult): 24+, Minimum Age:18+
Come lead or be a part of a webinar (Virtual Opportunity)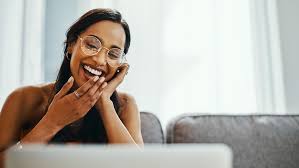 Virtual Volunteer Opportunity - Webinar Speakers, Trainers, or Facilitators
We are looking for skilled and passionate volunteers to lead or be a panel speaker on a webinar series aimed at promoting resiliency among front-line staff supporting Bay Area families during COVID-19. This is a great time to share your talents and connect with others during a time of isolation.
Steps
1. Sign-up for this opportunity. Send your resume to volunteer@uwba.org.
2. UWBA will set-up a discovery call to discuss your background.
3. Volunteers will work side by side with staff to finalize the curriculum and goals.
4. UWBA staff will take care of all of the meeting logistics, invitations, etc.
Topics
The webinars are designed to help Bay Area direct service providers learn about skills, information, resources that could be helpful to them during COVID-19, such as the following:
- Maintaining mindfulness and mental health during this pandemic;
- Managing and planning finances during emergencies and economic uncertainty,
- Legal services during COVID-19
- Other topics that can help community leaders and individuals gain important tools to activate during Covid-19
This opportunity is developing and the qualifications, commitment, and description may change. We may not have a shift for you right away, but once you click express interest, we will communicate directly with you on the status.
Thank you for your interest. We look forward to working with you as a volunteer!

UWBA team
United Way Bay Area is a nonprofit organization in the Bay Area poverty. We're harnessing the collective power of nonprofits, government, corporations, labor and thousands of individuals to create change through giving, advocating, and volunteering.  Every year, our programs – SparkPoint, Earn It! Keep It! Save It!, 211,  Census, EFSP/EAN, and youth programs – help more than 250,000 Bay Area residents. We connect people to food and shelter, put people back to work, bring tax dollars back to our community, help youth succeed in school and in the workplace, and move people toward financial stability. Founded in 1922, United Way Bay Area serves Alameda, Contra Costa, Marin, Napa, San Francisco, San Mateo, Santa Clara and Solano Counties. For more information, visit uwba.org. 
Please wait...
Log in or Register
In order to register for this opportunity you must log in to an existing account or register to create a new account.
Signup with team
This link allows you to participate in this opportunity with a team. When you click on the link you will have the option to:
Choose an existing team you're already a member or captain of, or
Create a new team to sign up.
Signup Questions
Please respond to the following questions in order to signup for this opportunity:
Please wait...
E-mail