Children & Youth Education, Internships & Employment
Families, Homeless, Immigrants, Refugees or Ethnic Groups, Low-income communities
Consulting & Professional Services,Hotline/Information Center Support,Mentoring/Youth Development
Age Minimum (with Adult): 18+, Minimum Age:25+
Come help with Resume Writing and Offer Interview Tips!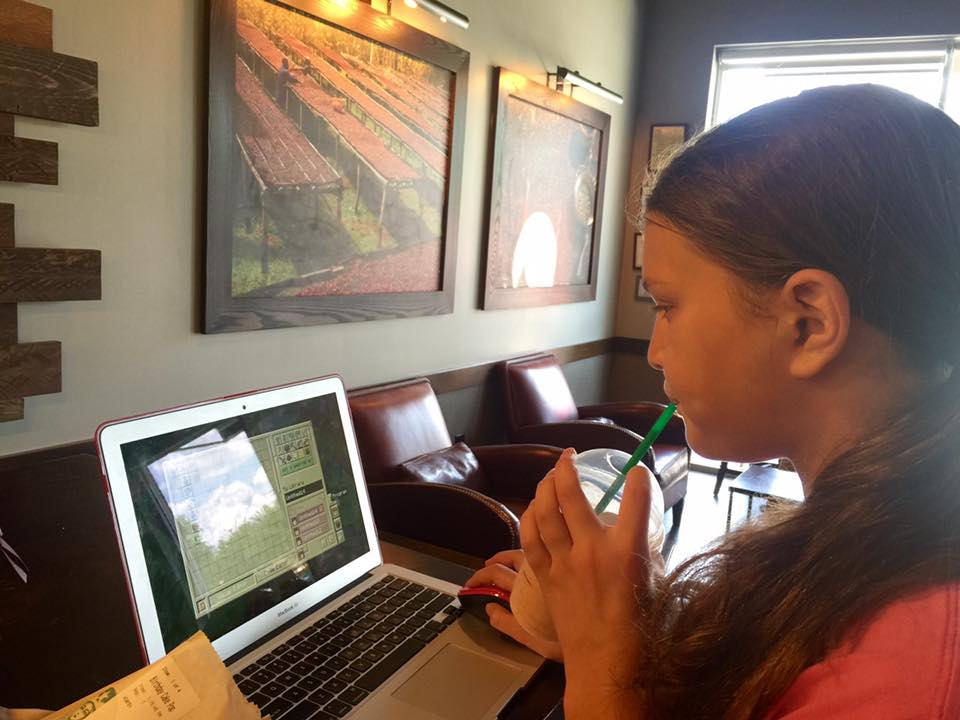 Do you enjoy sharing your path to your career? Are you comfortable sharing your resume tips and tricks?
United Way Bay Area is partnering with the East Bay Asian Local Development Corporation (EBALDC) as well as other groups to host a Resume Writing and Interview Tips session.

Figuring out a career path is hard for most people (especially youth of color) and systemic barriers make it even more difficult to expand their network to gain careers and important advice. Our Youth Programs team created this opportunity to engage young adults in a thoughtful experience with various professionals in all industries. This activity will enable youth to see various resume styles, improve their resume, learn format best practices, and ask questions in Zoom break-out rooms.
Volunteers are matched one-to-one with attendees to edit, revise, and offer advice on their professional resumes and styles for various industries. Volunteers will use the share screen feature and have a conversation on updating resumes and structure best practices. Volunteers will also share experiences with youth interested in their career field for a Q&A about interview best practices, discuss career path, industry insights, and other ATS tools. This opportunity is only for Wells Fargo staff members.
Dates: Thursday, September 17 from 3:30 - 5pm; Thursday, September 24 from 11:30 - 1pm and 4- 5:30pm (this includes a 30 minute training on the front end)
# of volunteers: 10-15 per shift
Qualifications: Non-traditional educational backgrounds and career roadmaps preferred. All career levels, ages, backgrounds, industries and demographics welcomed.
Resources: Volunteers should have a job or business, computer access and reliable internet. If you have entry-level job opportunities please send them to volunteer@uwba.org to be shared with our participants 18+.
Once you express interest below, we will send you an email with the next steps and Zoom/or Hopin info. Thank you for your interest and don't hesitate to reach out with questions.
-----------
United Way Bay Area is a nonprofit organization in the Bay Area poverty. We're harnessing the collective power of nonprofits, government, corporations, labor and thousands of individuals to create change through giving, advocating, and volunteering.  Every year, our programs – SparkPoint, Earn It! Keep It! Save It!, 211,  Census, EFSP/EAN, and youth programs – help more than 250,000 Bay Area residents. We connect people to food and shelter, put people back to work, bring tax dollars back to our community, help youth succeed in school and in the workplace, and move people toward financial stability. Founded in 1922, United Way Bay Area serves Alameda, Contra Costa, Marin, Napa, San Francisco, San Mateo, Santa Clara and Solano Counties. For more information, visit uwba.org. 

As an intermediary we engage employer partners, volunteers, educational institutions and CBO's to improve life outcomes for youth. We work to decrease barriers and increase career exposure in youth to ensure better career development opportunities that lead to economic prosperity. We do this through:​
Providing interactive approaches to connect the dots of career development.​

Facilitating job shadows and career exploration events both inside & outside of the community. ​

Hosting hiring events and executing Business Pathways.​

Operating as a convener, fundraiser, event planner and technical assistance pro
Please wait...
Log in or Register
In order to register for this opportunity you must log in to an existing account or register to create a new account.
Signup with team
This link allows you to participate in this opportunity with a team. When you click on the link you will have the option to:
Choose an existing team you're already a member or captain of, or
Create a new team to sign up.
Signup Questions
Please respond to the following questions in order to signup for this opportunity:
Please wait...
E-mail